Here's my Top 10 items from around the Internet over the last week or so. As always, we welcome your additions in the comments below or via email to bernard.hickey@interest.co.nz.
See all previous Top 10s here.
My must read is #8 on the long term fallout from China's one child policy.
1. What will happen to the lump sums? – Significant numbers of KiwiSaver accounts with non-trivial amounts of money are coming up to maturity as many of the Baby Boomers tick over the 65 mark.
Currently there is no restriction on what is done with that money.
It could be used to go on holiday or invest in a business or be geared up to buy rental property.
This is an issue the Australians are grappling with because their Super scheme can be used as a platform for leveraged investments in negatively geared rental property and that's powering the latest surge in Sydney prrices in particular.
It's forcing APRA and the Reserve Bank of Australia to dream up ways to slow the lending growth.
It's another reason why Australia's Treasury has floated the idea that maturing Super Fund money should be forced into a type of annuity. That'll go down like a cup of cold sick (or a loss in the semi tomorrow).
There has been low level chatter on how KiwiSaver lump sums should be dealt with. Annuities are equally unpopular here, but the thought of these lump sums being turbocharged and pumped into two bed brick and tiles in Auckland is a tad frightening. Bankers might say they don't lend to retirees, but there's an awful lot of rental property investors in their 50s and 60s who are still working and earning hard who are likely to keep doing that after the age of 65. Just look at Winston.
A key finding of the wide-ranging inquiry, which chairman David Murray handed to government for their consideration in December, was that people should no longer be given access to their superannuation savings as a lump sum at the end of their working life.

Instead, when people retire their superannuation savings would automatically be transferred to a default fund designed to manage it in the paydown phase and provide a stream of retirement income.
2. Circle the date – Reuters reports Greece will run out of cash on April 20 unless it gets fresh aid. If you're in the market for European holiday or car it might pay to wait and see how that turns out, given a default or ruction could easily weaken the euro further.
3. This might not end well – This stat has been around for a while courtesy of Bill Gates, but the fact that China used more concrete between 2011 to 2013 than was used in all of America through all of the 20th century is still a stunner.
The Washington Post has a good look through what it might mean, particularly for carbon emissions.
4. Good deflation and bad deflation – The Telegraph has a look here at what Britain's 0.0% CPI inflation figure means. It could be good. Or bad. It's worth thinking about, given the risks of wage deflation and house price deflation, like that seen in Japan.
There's this angle (further to #1 above):
Theoretically, first-time buyers should benefit from falling house prices making expensive areas such as London and the South East more affordable. However, longer term deflation could threaten the income of first and second jobbers, those last through the door in the workplace, preventing young workers, couples and families getting on the property ladder.

The one beneficiary in a longer term, deflationary scenario could be the cash-rich, buy-to-let investor, able to pick up cheap property.

With pension reform coming into effect in April, the over-55s, who will be able to withdraw their pension in one lump sum, may well choose to sink it into property, again reducing the choice for first-time buyers.
5. 'A potentially violent reconciliation' – Ambrose Evans Pritchard is in good form with this piece about the St Louis Fed Governor James Bullard's warning about asset bubbles and the need to hike interest rates.
"I think reconciliation between what markets think and what the committee (FOMC) thinks will have to happen at some point. That's a potentially violent reconciliation and I am concerned about that," he told a City Week forum in London.

Fed officials are deeply irked by accusations that they have been targeting equity prices or that they have allowed the institution to become liquidity prop for Wall Street. Some almost relish the chance to show their teeth again in the fight against moral hazard.

Mr Bullard said the Fed's decision last week to drop the word "patient" from its plans for raising rates marks a new era in US monetary policy, warning that the central bank is now at liberty to strike at any meeting – though any move in April is effectively ruled out.

He also warned that markets had "badly over-emphasized" the importance of the strong US dollar in shaping in Fed policy, insisting that the headwinds from currency appreciation are overwhelmed by the much greater stimulus from cheap oil and ultra-low bond yields.
Frankly. Blah blah blah. Last week the Fed's actual boss effectively said interest rates would be low for longer and the 10 year Treasury bond yield is well below 2% again. There have been so many cries of the wolves. I'll believe it when I actually see it.
6. Another canary in the mine – Chinese demand for diamonds has been a major factor driving volumes and prices upwards in recent years, but Business Insider reports the latest Antwerp sales show something just went missing. That tallies with what we're seeing out of China's property and factory sectors.
7. A bond bubble – Further to 5 above, here's another warning via the FT that there's a bond bubble that will pop when interest rates start rising, partly because markets are less liquid now that banks can't play around inside them. The problem is we've heard this many, many times, and inflation and bond yields just keep falling. They're now well below 0 and still falling in parts of Europe.
And the Chinese haven't started printing yet.
Brad Crombie, head of fixed income at Aberdeen Asset Management, said: "You only know you're in a bubble when it pops. But this market could pop. There is more tension and anxiety over valuations than for a long while."

John Stopford, head of multi-assets at Investec, said: "There could be a bubble as investors have loaded up on high yield and corporate bonds. If we do see a reverse in the market, there could be price dislocation and a messy unwind."

In the past six years, low interest rates and central bank quantitative easing have spurred a desperate search for yield. This has encouraged investors to buy investment grade, high yield and emerging market bonds to supplement their treasuries and gilts.

But bond trading volumes have not expanded as fast as the funds' bond holdings — new capital rules have made it more expensive for banks to keep large trading books and the new US Volcker rule has barred American banks from trading out their own accounts, known as proprietary trading.

As a result investment managers fear that bond markets could seize up if falling prices or a financial crisis prompt investors to pull their money out of bond funds. Without the banks to act as backstops, there may not be enough institutions prepared to buy bonds when the funds have to sell.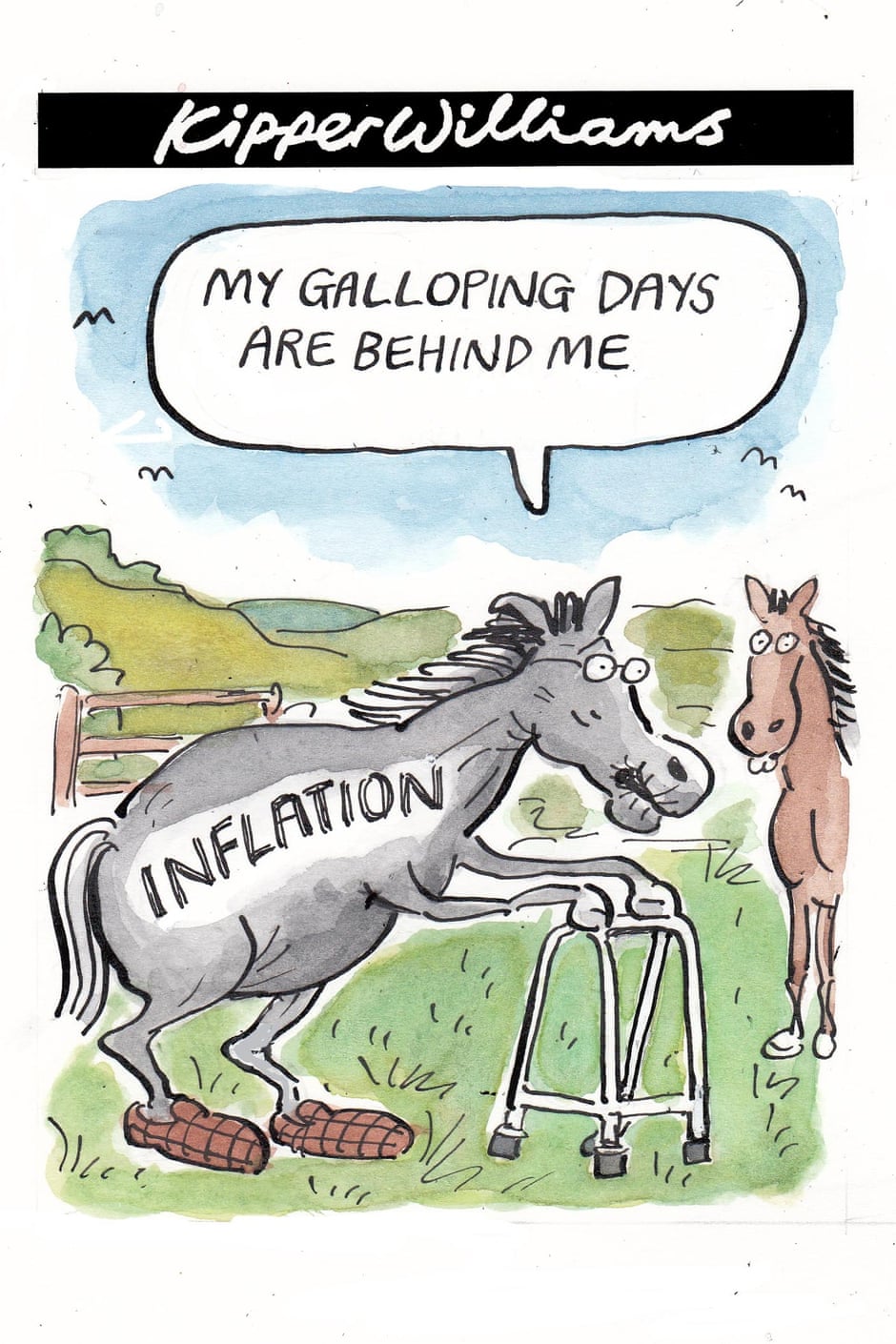 8. China's ageing population – This issue is further out on the planning horizon, but worth keeping an eye on. Here's a good Bloomberg backgrounder from the place where China started its one child policy.
On the flat delta of the Yangtze River north of Shanghai, Communist cadres embraced the call to stem the nation's ballooning population a decade before it became national policy in 1979. The result is that Rudong is a window on China's future, a windswept place of old people, closed schools and growing retirement homes.

"China will see more places like Rudong very soon," said Wang Feng, a professor of sociology at the University of California at Irvine. "It's a microcosm of the rapid demographic and economic transformation China has been experiencing the last decades. There will be more ghost villages and deserted or sleepy towns."
9. Artic sea ice pack smaller than ever – The New York Times reports that the winter maximum covering of ice in the Arctic this year was the smallest on record.
The center said that recent weather patterns partly explain why the maximum this year is smaller than in previous winters. The North Pacific was warm this year because the atmospheric jet stream of cold air looped farther north in that region than is typical. The jet stream also plunged farther south than usual near the United States, bringing cooling temperatures and triggering heavy snows in much of the country.

Summer minimums in the Arctic's ice cover can have a greater effect on the global climate than winter maximums, according to Walt Meier, a NASA scientist and an expert on sea ice. During the relatively sunny summers, the dark ocean surface of ice-free parts of the Arctic absorbs much more solar energy than highly reflective sea ice. This can create a warming feedback loop when the ocean absorbs sunlight and heats the air above it.
10. Totally Clarke and Dawe – Australia works well on the weekends, it seems.